PRE-ORDER! Autographed -- Be You!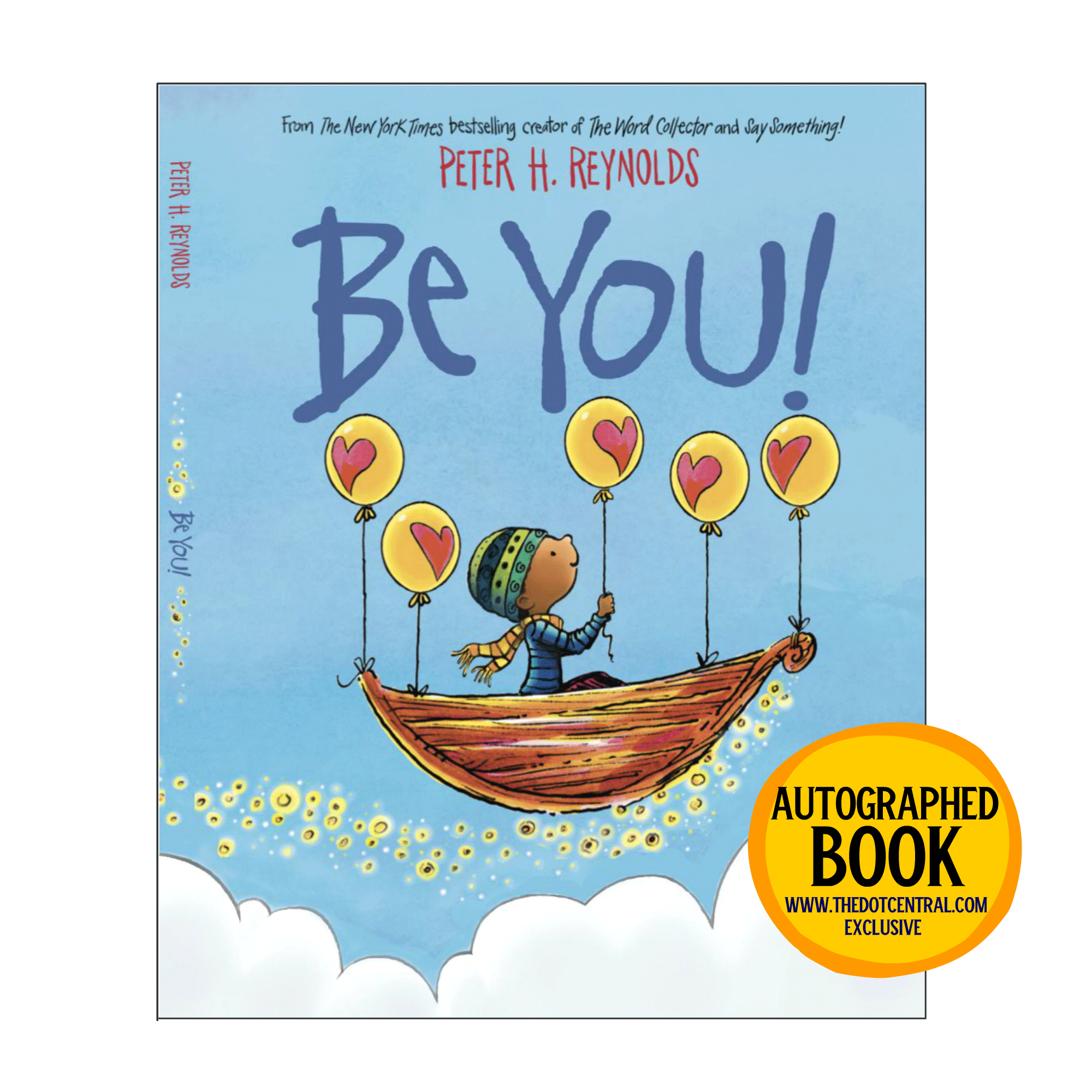 PRE-ORDER! Autographed -- Be You!
Pre-order your autographed copy today - the newest book written and illustrated by Peter H. Reynolds will be released on March 3, 2020!
Peter H. Reynolds' newest work is a joyful celebration of individuality--and staying true to Y-O-U!

Be curious...
Be adventurous...
Be brave...
BE YOU!

Discover a joyful reminder of the ways that every child is unique and special, from the beloved creator of The Dot, Happy Dreamer, and New York Times bestseller, The Word Collector. Here, Peter reminds you to "be your own work of art." To be patient, persistent, and true. Because there is one, and only one, YOU.
If you would like your book signed to a specific person, Peter will be happy to do this for you. You can enter the instructions when you add this title to your cart.